Description
In EXIT: The Sacred Temple, you are racing through the jungle on a small island in the Indian Ocean, trying to save the professor and find the Sacred Temple before the treasure hunters do.
Only this time it's different because there are riddles within riddles hidden within puzzles. Like other EXITs before it, this game has no game board! But it also has no cards; instead, in this new addition to the EXIT series, there are four puzzles, which you will find during play and assemble one section at a time, one puzzle after another. Each puzzle creates an image that will show you what you need to find in the game and what each room looks like.
At the start of the game, all you have available to you are the puzzle bag and the decoder disk. But there are also strange items to be found within the game that may be used to help solve the riddles found in each of the puzzles.
The game ends when you have solved the last riddle and saved the Professor and the Temple!
Difficulty Level: 4 of 5.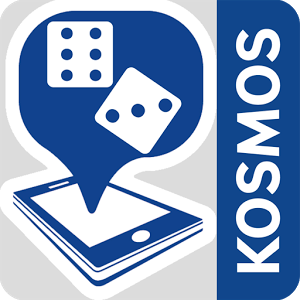 Would you prefer to have the rules of this game explained to you instead of reading the rulebook? If so, download the Kosmos Helper App. In the app, you can find animated explanations of the instructions and other helpful features for a selection of Kosmos games. Available on iOS and Android devices, find the app by searching "Kosmos Helper App" in the iOS App Store or in Google Play.
Now you can watch the animated instructions to learn these games without reading the rulebooks.